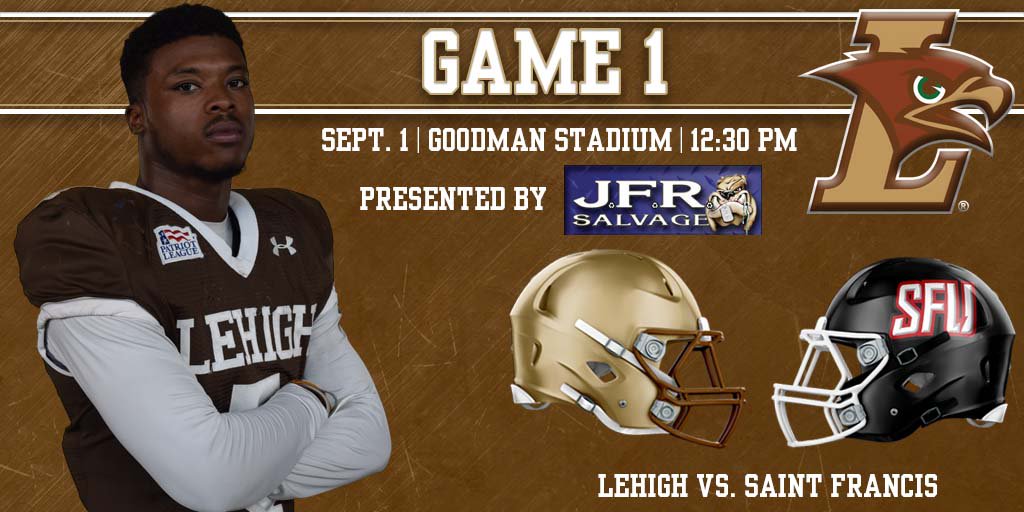 LehighSports.com released the
game notes
for the first Lehigh football game of the season between Lehigh and St. Francis (PA).
Below the flip are my thoughts and analysis about the depth chart for the season opener.
1. Kauffman at defensive tackle.
Remember when
senior DT Harrison Kauffman
was a 260 pound DE? I do, but the Kalispell, Montana native has put on some serious weight to get to 270 and is now listed at defensive tackle playing alongside
senior DT Julian Lynn
. Kauffman, who has been voted as one of Lehigh's team captains this season, looks to be a mainstay on Lehigh's defensive front, and Lehigh Nation is excited about how this unit might look on Saturday.
2. The Return of the Mack
. Speaking of team captains,
senior CB Donavon Harris
returns to action - finally - this weekend as well after suffering a season-ending injury last season. (I know his nickname isn't "The Mack", but I was dying to get in a 90s music reference, so here we are.) He and another voted team captain,
senior SS Sam McCloskey
, will be traversing the Lehigh secondary together for the first time since the Yale game last season. Again, that's an exciting prospect for the Lehigh defense this year, which is looking to improve dramatically from last year.
3. Jackson Evans Is Out.
When I went to practice last week, I had penciled in
sophomore C Jackson Evans
in on my own personal Lehigh two-deep. However, as it turns out, he is officially unavailable this week with a leg injury. This means that 285 lb
senior C Tim Wagner
will get his first collegiate start at center, with local New Hope-Solebury product
sophomore OL Matt Fest
backing him up. Evans is the third projected starter from last season that will be unavailable this week:
junior OL Alex Motley
(achilles) and
senior OL Aidan O'Carroll
(no longer with team) are also not on the depth chart.
4. Gurth brings Girth.
A true frosh, 280 lb
freshman OT Justin Gurth
, is starting at right tackle this week, making it two first-time starters on the offensive line.
Junior G Nick Rosen, sophomore OT Chris Fournier
and
senior OL Liborio Ricottilli
have all seen extensive playing time last season, however, so among the starters there is still a lot of game experience.
5. The Hawk.
Probably the biggest tweak on defense is the creation of the new hybrid front seven position called, appropriately enough, the "Hawk".
Junior LB Davis Maxie
will play this new spot and he seems like an excellent choice, with
sophomore LB Erik Slater
backing him up and playing in certain situations. I really like this innovation with the new defense.
6. Cam Richardson makes the two-deep
. Finally, it is great to see the hard work of
senior WR Cam Richardson
pay off, seeing him make the offensive two-deep behind the expected starter,
sophomore WR Jorge Portorreal
. For two straight springs Cam has played well but had been caught in a numbers game behind two of the greatest receivers in Lehigh history,
WR Gatlin Casey
and
WR Troy Pelletier
. Those around the program know how hard he's worked to get here, and it will be great to see him in the mix this weekend.