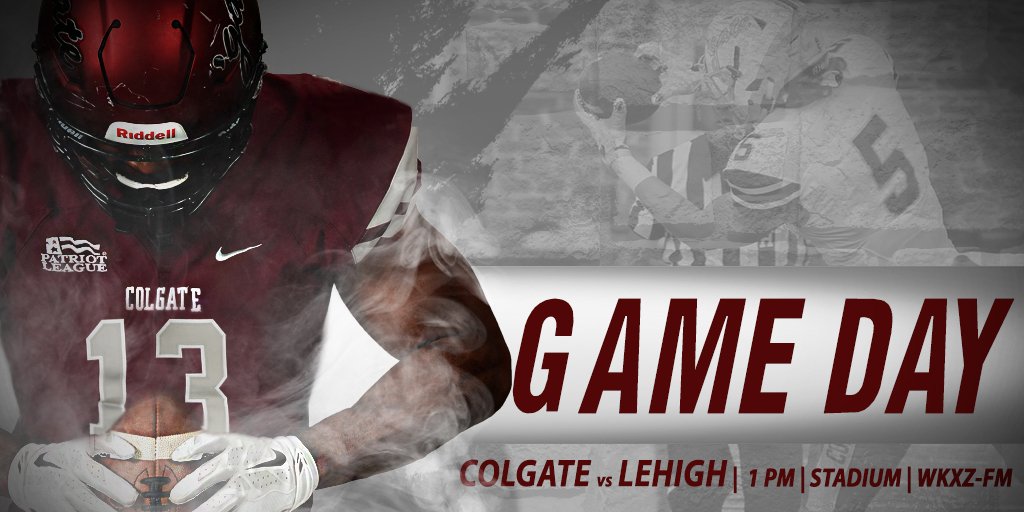 Not headed to the the frozen tundra this afternoon to catch the Lehigh/Colgate rivalry?
OK. I do sort-of understand. My sled dogs are in the shop, too. Besides, it is
really
tough on them to pull the smoker up to central New York when the temperature is 80 degrees.
So how do you catch the game?
Never fear. LFN's here.
Kickoff time at Andy Kerr Stadium in Hamilton, NY is 1:00PM.
The skinny:
TV:
Check Local Listings
Internet:
Patriot League Network
or
WatchStadium Twitter
Radio: ESPN Lehigh Valley 1160, 1230 and 1320,
Audio Link here
The group that holds the broadcast rights of the game is a group called "Stadium". "Stadium" is what Campus Insiders used to be last year, and they now produce broadcasts of specific Patriot League football games during the year.
Matt Martucci
, a former Lehigh defensive end, is on the call, along with
Andy Gresh
providing analysis.
There are multiple ways to catch the broadcast.
Some areas have the game available via a web of local TV broadcast networks.
A full list is here
. Of interest to Lehigh fans, most notably the closest over-the-air broadcast of the came comes from channel WSWB 38-4 in Scranton/Wilkes Barre, which may also be available via your cable package.
Many major cities also have an over-the-air broadcast of the game, notably Pittsburgh, PA, Atlanta, GA, St. Louis, MO, Jacksonville, FL, Orlando, FL, Palm Beach, FL and Pensacola, FL. Check the full list above to see if it's available where you live.
Where the game is not is Stadium TV's main channel, available on some cable systems.
This is a Patriot League Network game, not a Stadium TV game. I mention this because they are
not
the same thing. In the Lehigh Valley, the game will be on Channel 38-4,
not
Stadium TV.
If you are not watching the game on broadcast TV, you can still stream the game over the internet through a variety of ways - in a web browser on the Stadium's Patriot League Channel.
The link to the actual game is here
, and it will also be available directly
via @WatchStadium on Twitter
.
If want to listen to the game on the radio, you can catch
the Lehigh game feed online here
, or you can listen on AM at three spots around the Lehigh Valley on the AM Dial: 1160, 1230 and 1320.
Matt Kerr, Steve Lomangino
and
Matt Markus
are the radio crew.
As you may have heard, there are other college football games across the country. A
full information broadcast pack on every single game is here
, which includes every video link, every broadcast team, and every Division I college football game, and yes, fans it includes TV and live stream information on the Penn State/Notre Dame game, too.
Finally, need to catch up on the full preview fun pack of today's game?
LFN's Colgate Game Preview
LFN's Colgate Media Pack (with video)
LFN's Colgate Game Breakdown and Fearless Prediction