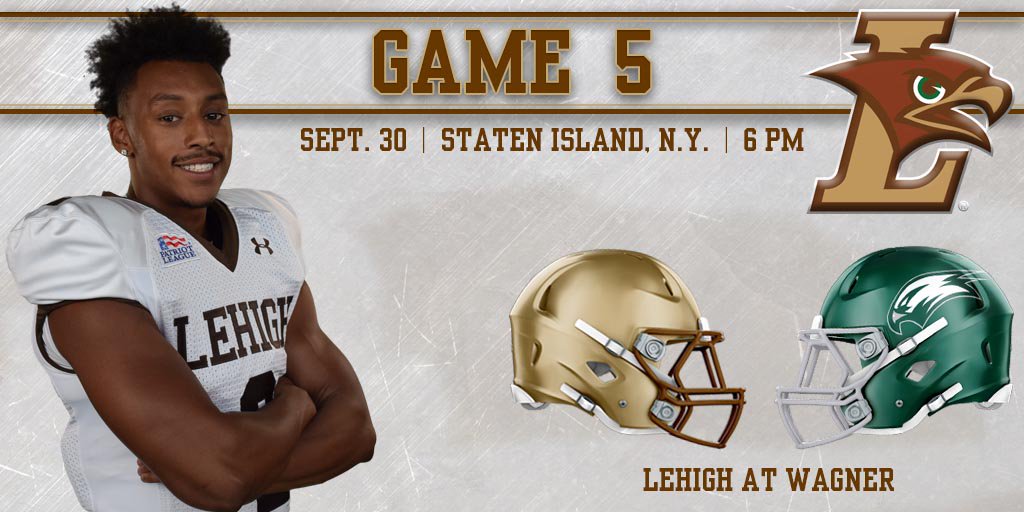 Not headed to Staten Island tonight?
OK. I do sort-of understand. After all, you might be avoiding vampires, because the game will end at night. Perhaps your GPS is broken, and the Staten Island Expressway is something you can't find, or perhaps you're trying to avoid Yankee traffic.
So how do you catch the game?
Never fear. LFN's here.
Kickoff time at Hameline Field at Wagner Stadium in Staten Island, NY is 6:00PM.
The game is not available on regular TV. Wagner football games are available at the NEC's streaming network called NEC Front Row.
The link to the Lehigh/Wagner game is here
.
If want to listen to the game on the radio, you can catch
the Lehigh game feed online here
, or you can listen on AM at three spots around the Lehigh Valley on the AM Dial: 1160, 1230 and 1320.
Matt Kerr, Steve Lomangino
and
Matt Markus
are the radio crew.
As you may have heard, there are other college football games across the country. A
full information broadcast pack on every single game is here
, which includes every video link, every broadcast team, and every Division I college football game, and yes, fans it includes TV and live stream information on the Penn State/Notre Dame game, too.
Additionally, CSJ
pcks all the FCS Top 25 matchups this week here
.
Finally, need to catch up on the full preview fun pack of today's game?
LFN's Wagner Game Preview
LFN's Wagner Media Pack (with video)
LFN's Wagner Game Breakdown and Fearless Prediction