Georgetown at Lehigh Tailgate Report 10/26/2019: A Really Good Video Board, Really Bad DJing, Perfect Meatballs, And More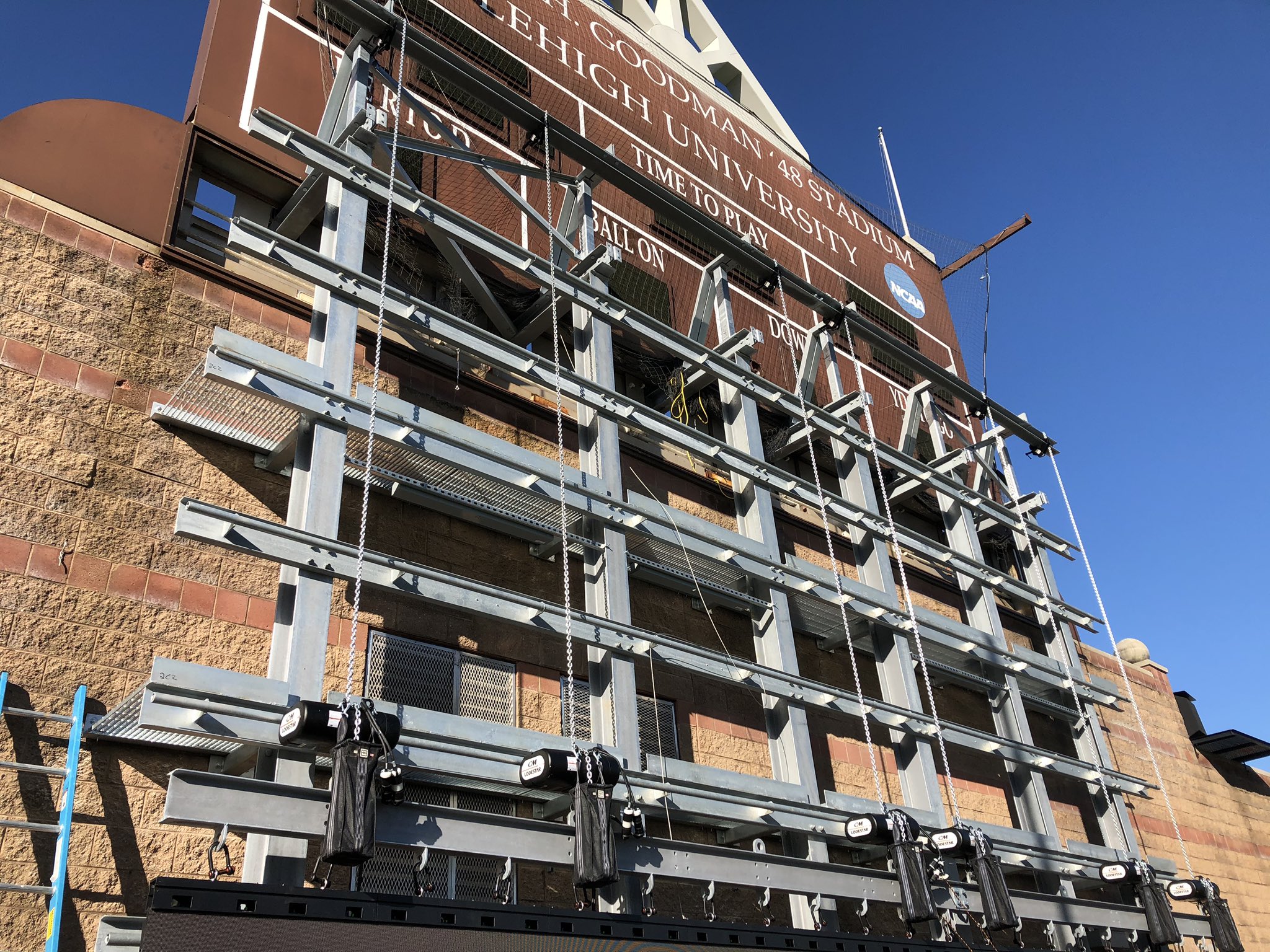 Welcome back to the Lehigh Tailgate Report, a free public service from your pals over at Lehigh Football Nation.
The idea of the Lehigh Tailgate Report is to provide a fun report on what to expect at the game, or not at the game, for this week's upcoming game.
If you're planning to go to the game, great! It's at Murray Goodman Stadium this Saturday at 12:30PM.
If you can't make it to the game, the game is available to watch or listen in a variety of ways.
The local radio broadcast, which starts an hour before kickoff and sets the table for the day's game, can be caught on your AM dial on Fox Sports Radio AM 1230 or 1320.
Matt Kerr, Lance Haynes, Tom Fallon
and
Matt Markus
are on the call this Saturday.
Through internet radio, the pregame, game, and postgame
can be streamed through TuneIn
or just
simply going to the LVFoxSports.com webpage
. Full disclosure: When I'm at home, this is my preferred method to catch the game action. Streaming the audio is #LFNApproved.
If through your cable service you get Service Electric 2 (this is available through Service Electric Cable in the Lehigh Valley), you can watch the TV feed on that station.
Steve Degler, Mike Yadush
and
Kristi Fulkerson
are on the call.
If not,
you can stream the game over the internet through the Patriot League Network
. PLN is the streaming service that broadcasts the Service Electric 2-produced broadcast. PLN is free and allows you to stream most Patriot League home games and league football games. It can be streamed in a web browser, or if you have a Roku box, you can access all the Patriot League Network games
through the WatchStadium App
.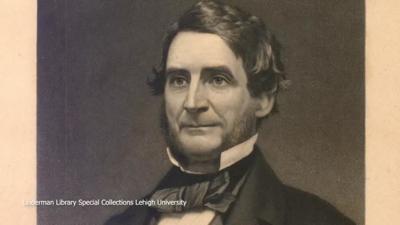 Nodding Approvingly
Weather Report Once again, Lehigh is going to luck out on the weather front.
It's going to be mostly cloudy, but with a cool mid-50s tailgating temperature and mid-60s during the game.
Rain, which was originally forecast for the area, is now all going to happen on a soggy Sunday instead.
This means all the Founder's Day weekend activities at the football game can happen under some pretty great weather. Asa undoubtedly would approve.
Another time, perhaps
Family Fest Tailgate This weekend I'm anticipating a pretty big crowd at Murray Goodman because it's Founder's Day weekend and Family weekend, which, along with a winning football team and good weather, is usually a recipe for a really good game-day atmosphere.
Tonight, there's a huge free Brown and White BBQ on the Clayton UC Lawn, which is just a precursor to the tailgating to come on Saturday.
The sponsored tailgate, under a huge tent, includes a full buffet, beer and wine, and DJ. (Let me dispel the rumors now: No, I am not going to be DJing this event with the weird disco hits I love. Pretty sure Asa would not be nodding approvingly at that.)
I'm not sure if you can still purchase tickets, but the cost is $30 for adults and students 21 and older; $10 for children and students 13 to 20 years of age; children 12 and under are free. Football game tickets are sold separately.
Even if you aren't attending the "official tailgate" there should be a lot of the regular Lehigh tailgating in the lot heading into the game. You can take that to the bank.
As mentioned, the football game is one of the many, many things happening aroung the Lehigh campus this weekend with the dual-threat of Founder's Day weekend and Family Day weekend.
A full list of activities can be found here
.
Lehigh Sports Talks With: TE Alex Snyder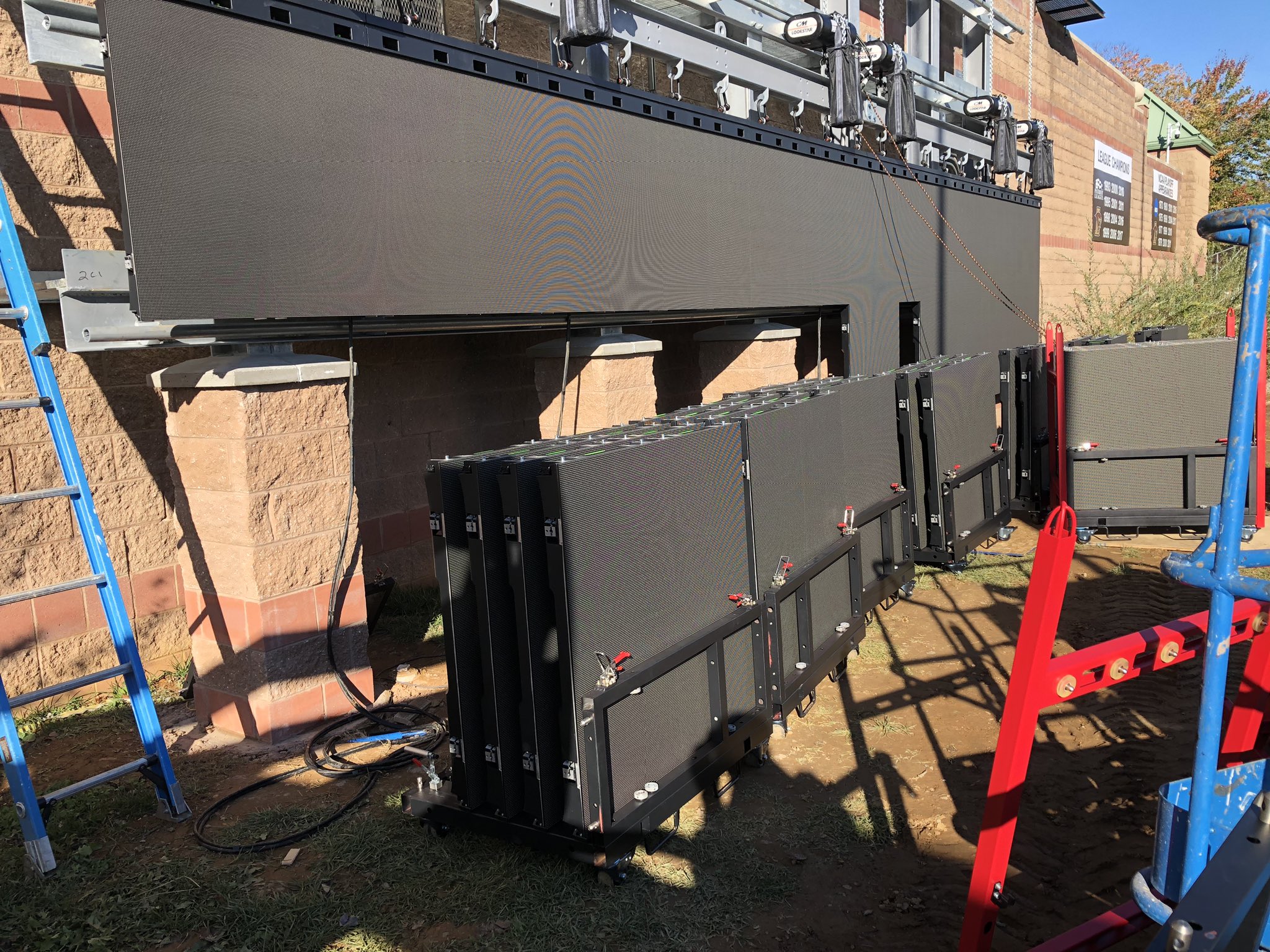 The Long-Awaited Video Board
One of the great things about this football season was the announcement that a video board was going to be constructed in time for this season. After doing an admirable job during Lehigh's first two home games with a temporary video board, this weekend the new, permanent video board will make its appearance for the first time.
I checked in with Steve Lomangino on the status of the board for this weekend, and he said things are going well as they're going through their final run-throughs and testing.
It's hard to describe how much the video board has been a positive addition to the gameday experience. By definition you'd think a video board is splashy and distracting, but at least the temporary one that was used worked pretty seamlessly into the game flow and really breathed some life into the fans. Lehigh games are a blend of the old and the new, and the board fit it very well. I'm very excited to see how the permanent one looks this weekend.
LFN's Tailgate Grub of the Week
It's another good BBQ tailgate weekend, but I've already shared my recipe for BBQ Beef Brisket, so I'll have to dig a little bit further into the tailgating playbook to come up with some good food this week. As an undergrad. I had very fond memories of eating meatball sandwiches out of the back of a friend's car, so that's how we're going this week. Meatballs are easy to make the night before, stick in a crockpot overnight, and bring to the tailgate with residual heat. Bring some rolls and some Provolone, some good Parmesan and a big serving spoon, and you have yourself a tailgate
Another nice aspect to this choice is that you can get as deep or as shallow as you want. You can go with a complex, 27 ingredient recipe the night before (my recipe is a trade secret, but
here's a good one here
), use beef, chicken, turkey, veal, pork or a mix - or you can even go to your favorite Italian market and buy them as well. Anything that minimizes work before the game is a big plus, and these are easy.
One note I will give: I like to add a little bit of paste and/or flour slurry to the gravy (others might call it sauce) if the intent is to go into sandwiches. For a tailgate, you want portability and minimum mess, and a thicker gravy is the key to all of that.
LFN's Drink of the Week
So what would the Founder Asa Packer pick as "Drink of the Week" on his Founder's Day weekend? Much of Asa's apocryphal early life is still debated by historians, but what most of them seem to agree on is that soft-spoken Asa didn't exactly love the nightlife or love the boogie.
Originally from Mystic, Connecticut, let's imagine that at the end of a long day consolidating railroads, founding Lehigh, and general business, he's sit down to an
Old Yankee Ale
kept in his icehouse at Mauch Chunk, PA. Brewed
by Cottrell brewing company in that area
, it somehow seems perfect for Asa.
As always, Drinks of the Week have a place in responsible tailgates, but only if you behave yourself, don't get behind the wheel while impaired (or worse), and are over 21. Please do that.