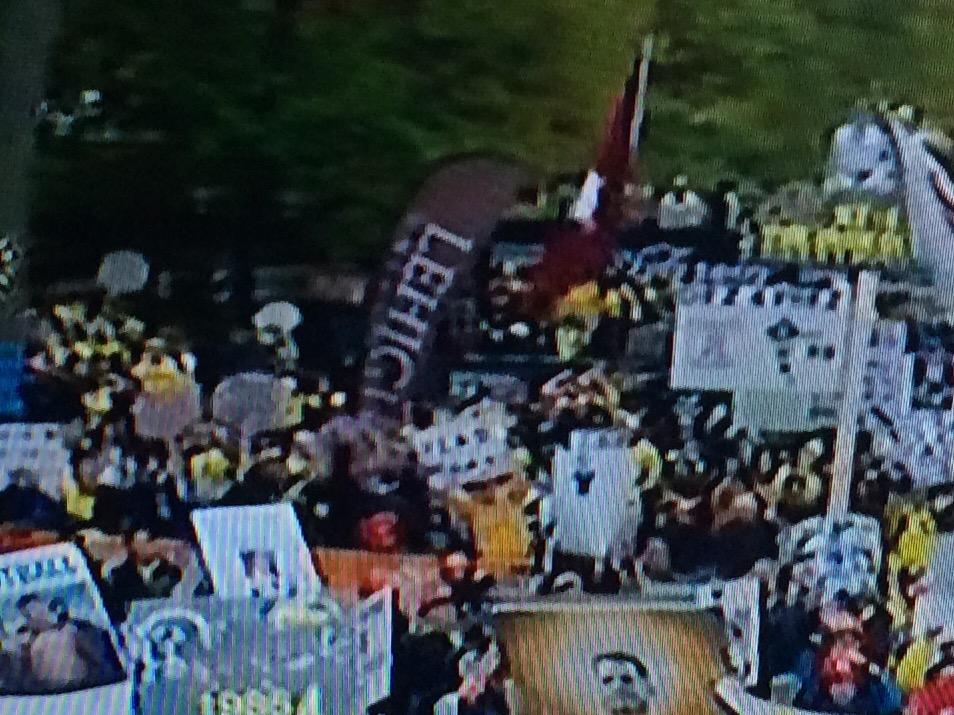 Did you think you would get off easy on watching college football simply because it's Lehigh's bye week?
First of all, it gives you time to catch up on watching ESPN's College Football Gameday, where you can see the Lehigh flag that frequently makes an appearance on the program. (Who knows? Perhaps Gameday will head to Lehigh for the Fordham game next weekend, or maybe perhaps #Rivalry151 in November.)
There's also so good opportunities to scout out Lehigh's upcoming opponents in Patriot League action. Three Patriot League games are taking place at lunchtime, and another is happening at 3:30 PM.
If you receive the CBS Sports Network, you can see whether Bucknell will make it a perfect Patriot League sweep over Army-West Point in the 2015 football season. The Bison face off against the Cadets at noon, and if you don't have it available on TV, it can be seen
via subscription from Army's website
. In much of the Lehigh metro area, too, the game can be heard on AM 770 WABC New York as well (which is how I will be catching part of the game).
At 1:00 PM there are two critical Patriot League games on at the same time: Colgate at Georgetown and Holy Cross at Fordham. Both are streaming on the Patriot League Digital Network.
http://campusinsiders.com/network/patriot_league/live
I'm probably going to be out when these games are on, so their digital archive will likely be my friend. Besides, I need to figure out how Lehigh is going to stop Fordham
RB Chase Edmonds
next weekend, right?
I'm hoping to be home in time to catch Harvard at Lafayette at 3:30, which will also be on the Patriot League Digital Network (and also available by broadcast on WPBH-60 locally in the Lehigh Valley).
http://campusinsiders.com/network/patriot_league/live
*****
There's a lot of interesting games on in the area on regular TV starting at 3:30 as well.
On ABC, Michigan State takes on Michigan in a huge, national game, while locally on the Big 10 Network Rutgers takes on Indiana as the Scarlet Knights hope to get back on track after losing their upset bid to the Spartans last week.
In the FCS world, at 3:30 former Lehigh opponent Yale plays an out-of-conference game at Maine of the CAA, which is available on Fox College Sports Atlantic on some cable systems.
Some
over-the-air TV stations
can also receive Villanova at Albany, a CAA matchup, as well. Check your local listings.
If you can stream ESPN3, two really good FCS games are happening, South Dakota State at Youngstown State, and Penn at Columbia. Penn is a former Lehigh opponent, and Columbia, fresh off a win over Wagner last weekend, will see head coach
Al Bagnoli
face off against the team he coached for decades. You
can get to these streams here
.
At night, the two biggest area college football games will be on broadcast TV. Notre Dame takes on USC, in a game with oodles of storylines, on NBC. And Penn State takes on Ohio State on ABC. Pretty sure that game will be on a lot of TV sets tonight.