Lehigh at Sacred Heart Tailgate Report, 11/16/2019: Phony Mustaches, Seniors, Buttery Drinks, And More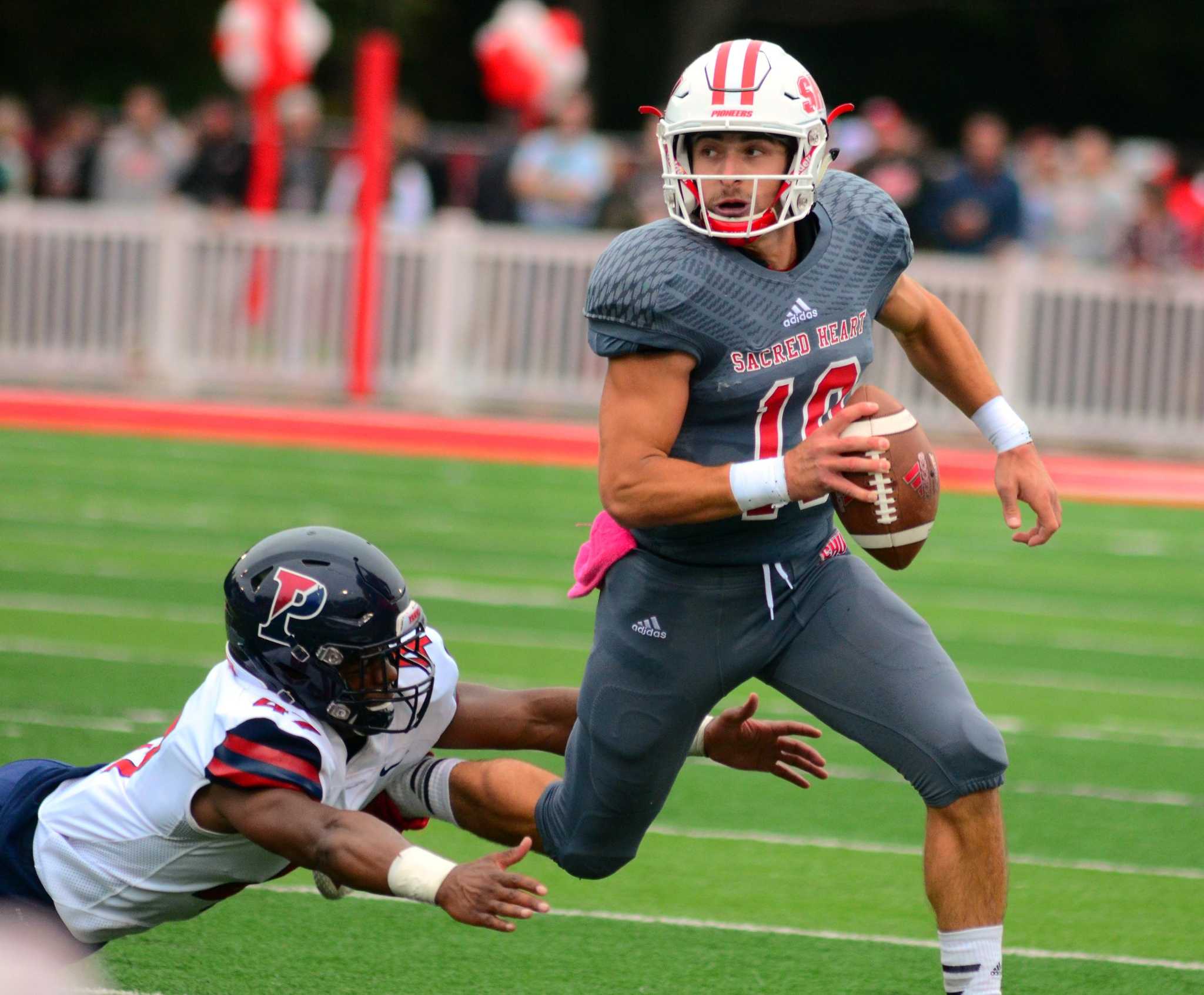 Welcome back to the Lehigh Tailgate Report, a free public service from your pals over at Lehigh Football Nation.
The idea of the Lehigh Tailgate Report is to provide a fun report on what to expect at the game, or not at the game, for this week's upcoming game.
If you're planning to go to the game, great! It's at Campus Field this Saturday in Fairfiled, CT at noon.
If you can't make it to the game, it's is available to watch or listen in a variety of ways.
The local radio broadcast, which starts an hour before kickoff and sets the table for the day's game, can be caught on your AM dial on Fox Sports Radio AM 1230 or 1320.
Matt Kerr, Jim Guzzo,
and
Matt Markus
are on the call this Saturday.
Through internet radio, the pregame, game, and postgame
can be streamed through TuneIn
or just
simply going to the LVFoxSports.com webpage
. Full disclosure: When I'm at home, this is my preferred method to catch the game action. Streaming the audio is #LFNApproved.
If not, you can stream the game over the internet vie
NEC Front Row
, the free streaming service from the NEC. Be glad, Lehigh fans, that we can stream our football games over the internet from free, and not (yet) have to pay for Lehigh+, a brand-new streaming service that costs $99/month.
Weather Report
Bundle up for your tailgate. It
is going to be colder than Lewisburg out there this weekend
, with a tailgate temperature of 32 degrees and a kickoff temperature of 36 degrees, with the high expected to top off around 37. No Florida or Georgia weather here - bring your heavy coats and your thermoses this week.
Senior Day
As I mentioned in my preview for College Sports Journal
, Sacred Heart will be bringing extra sauce to this game as it's their Senior Day and the final home game for all of the Sacred Heart seniors. A pre-game ceremony will be held to honor the 20 members of their class of 2020.
(NOTE: Past weather in the picture above is not indicative of the weather forecast for Saturday.)
Lehigh Sports Previews Sacred Heart With: WR Dev Bibbens
Getting to Campus Field
Campus Field is one of the tiniest venues in all of FCS - with a capacity of only 3,334 fans, it is only slightly bigger than tiny Cooper Field in Georgetown..
From New York and Points South:
Hutchinson River / Merritt Parkway (Route 15) North to Exit 47. Left off ramp onto Park Ave. Go through first light. Sacred Heart University's main entrance will be on the right. Pass information booth and make first right. Follow signs for the William H. Pitt Center.
From Hartford and Points North:
Route 91 South to Exit 17. Take Wilbur Cross / Merritt Parkway (Route 15) South to Exit 47 (Park Ave.). Left off ramp. Sacred Heart University's main entrance is through the first traffic light on the right. Follow directions to Pitt Center.
From Points East:
Interstate 95 South. In Milford take Exit 38 to Merritt Parkway. Merritt Parkway (Route 15) South to Exit 47 (Park Ave.). Left off ramp. Main entrance to campus is through the first light on the right. Follow directions to the Pitt Center.
From Points West:
Interstate 84 East to Exit 9 (Bridgeport Route 25). Take right off exit ramp. Take left at light onto Route 25 South. Take Route 25 to Merritt Parkway (Route 15) South. Route 15 South to Exit 47 (Park Ave.). Left off ramp. Sacred Heart campus is on the right through the first traffic light. Follow directions to the Pitt Center.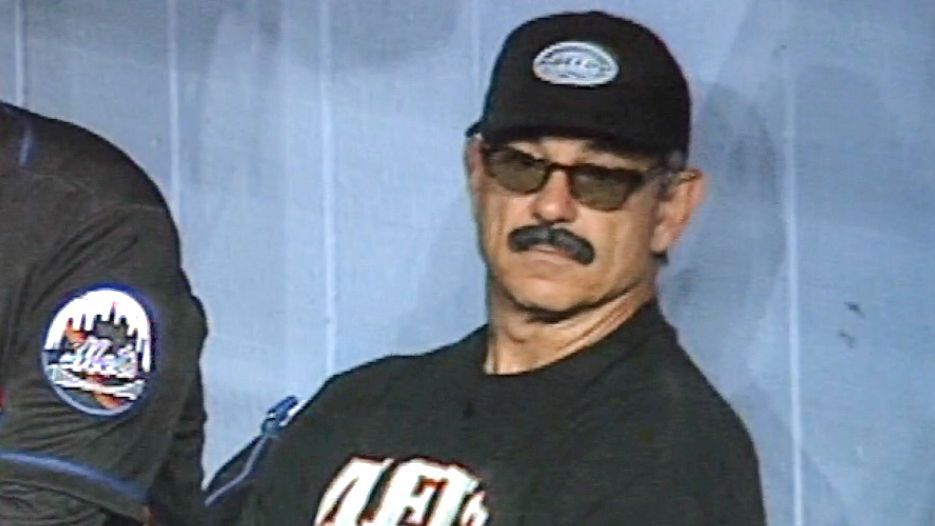 Need To Disguise Myself After This Loss to Lehigh
Bobby Valentine
I used to live in Stamford, Connecticut, which is about a half an hour from Sacred Heart or so. When I lived there,
Bobby Valentine
was still the head coach of the New Your Mets. Valentine was (and is) a local superstar in Stamford - born and raised there, a football star at Rippowam High School, and ultimately ended up in the Majors for several teams. After that, he embarked on a colorful managerial career, taking him to Japan and ultimately on the Mets, where he one wore sunglasses and a fake stache in order to get around the fact that he was thrown out of the game.
In 2013, fresh off a disastrous stint as manager of the Boston Red Sox, Sacred Heart, looking to raise its athletic profile, was looking for a new athletic director. They tabbed "Bobby V", local guy who did good, to take the position, despite his near-complete lack of expertise in the position. Though he didn't know the ins and outs of a collegiate athletic program at the time, he ended up, oddly enough, the perfect man for the position. His name recognition and head coaching experience proved perfect as Sacred Heart grew their tiny NEC program. By 2016,
he was named the ECAC DI Administrator
of the year for everything he had done to raise SHU's profile.
Bobby V has always been a fascinating guy to me because as a coach he always seemed capable of the sublime (somehow getting the Mets to a Subway Series) and the ridiculous (that mustache). It seems like for him, it's either hitting the stars or falling to the ground from 500 feet, and a decent shot at getting one or the other. For Sacred Heart, they've definitely hit the stars.
LFN's Tailgate Grub of the Week
There are all sorts of issues with not only a cold tailgate, but a noon tailgate. We are limited by both an early start and a need to bring portable food, which led me to
homemade bacon, egg, and cheese breakfast sandwiches
.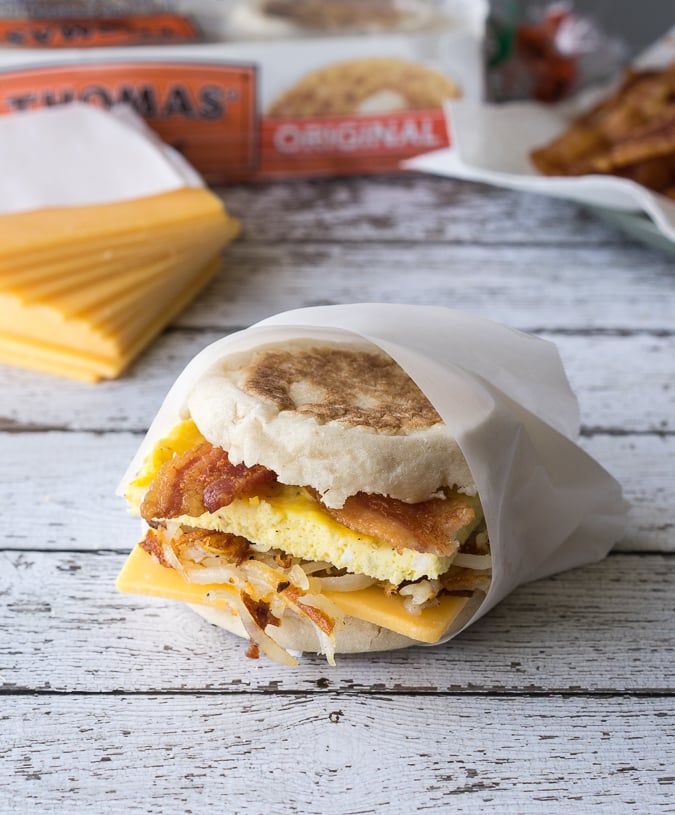 Like most brilliant tailgate recipes, the genius of these are that they are simple, can mostly be prepped in your warm house, and easily are packaged up and reheated over your grill as well. You can also replace the English Muffin with whatever breakfast bread product you like - bagels, croissants, crumpets - and it's all doable.
LFN's Drink of the Week
I was all ready to do something with tea, but once I had fully committed to the breakfast tailgate, I knew that
salty maple buttered cider was the way I was going to go with this
. I can't think of a better drink pair with the tailgate breakfast sandwiches.
For a tailgate I'd heat up the rum and cider together, then put that in a thermos, then make a small tupperware of the butter, maple, and vanilla mixture (since I'm cheap, I'd probably use vanilla extract instead).. At your tailgate you can salt the glasses (I'd guess margarita salt would do fine here) then assemble the drink, cider thermous, then top with a tablespoon of the butter mixture. That should keep you warm enough!
As always, Drinks of the Week have a place in responsible tailgates, but only if you behave yourself, don't get behind the wheel while impaired (or worse), and are over 21. Please do that.