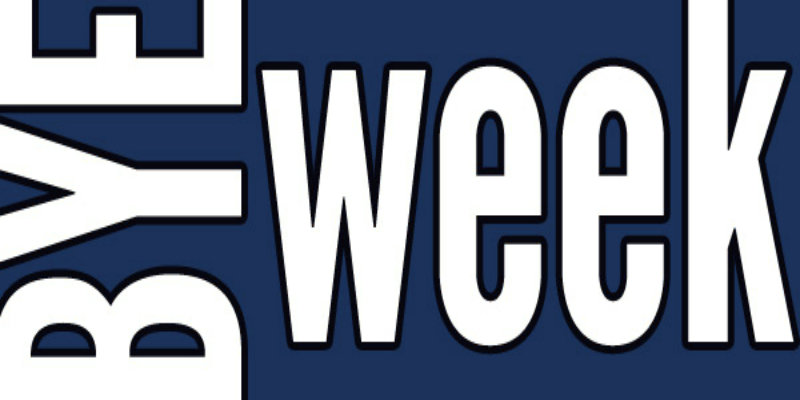 Are you like me - not all that sure of what to do this weekend now that there's no Lehigh football to watch?
Fortunately, there's loads of college football game to watch - there are games on Friday and Saturday to enjoy to scout out Lehigh's upcoming opponents - and they don't even impinge on College Football Gameday at Happy Valley, either.
Tonight at 6:00 PM Columbia takes on Princeton, Lehigh's opponent next week.
The game is being televised on ESPNU, and if you are subscribed to that you can watch that game (or the replay) on TV or on the
WatchESPN App
.
Tomorrow there are four games involving all of Lehigh's Patriot League competition.
At 1:00 PM Georgetown takes on Brown (
streaming on ESPN+, subscription required
), and Bucknell travels on Holy Cross (
Patriot League Network, free
).
At 6:00 PM Colgate takes on William and Mary (
streaming on CAA.tv, free
) and Central Connecticut State travels to Lafayette (
Patriot League Network, free
).
Other games of interest might be, oh, I don't know, perhaps, Ohio State at Penn State? If you tune into College Football Gameday Saturday morning, you'll get a heaping dose of hype for that obviously big game on Saturday.
Other interesting FBS games happening this weekend are Army at Buffalo, Temple at Boston College, and, in the world of FCS, Villanova at Stony Brook.
Friday, 6:00 PM: Princeton at Columbia, ESPNU,
WatchESPN App
Saturday, noon: Temple at Boston College, ESPNU,
WatchESPN App
Saturday, noon: Indiana at Rutgers, Big 10 Network,
BTN2GO.com (subscription req'd)
Saturday, noon: Army at Buffalo, CBS Sports Network,
CBS Sports (subscription req'd)
Saturday, 1:00 PM: Bucknell at Holy Cross,
Patriot League Network
Saturday, 1:00 PM: Georgetown at Brown,
ESPN+ (subscription req'd
)
Saturday, 3:30 PM: North Dakota State at South Dakota State,
ESPN+ (subscription req'd
)
Saturday, 4:00 PM: Nevada at Air Force, ESPNEWS,
WatchESPN App
Saturday, 4:00 PM: Austin Peay at Jacksonville State,
ESPN3 (free)
Saturday, 4:00 PM: Central Arkansas at Sam Houston State,
ESPN3 (free)
Saturday, 6:00 PM: Villanova at Stony Brook, Fox College Sports Atlantic,
Fox Sports Go (subscription req'd)
Saturday, 6:00 PM: Colgate at William & Mary,
CAA.tv
Saturday, 6:00 PM: Central Connecticut State at Lafayette,
Patriot League Network
Saturday, 7:30 PM: Ohio State at Penn State, ABC