If you're anything like me, you're probably wondering what to watch when there's no Lehigh football game to attend or view on a fall weekend.
Fortunately, dear Reader, I'm available to help you answer that question.
From the early morning College Gameday at Happy Valley to Colorado/Washington State "Pac 12 After Dark", there are a boatload of different opportunities to immerse yourself in the wild, wonderful world of college football.
Every week on College Sports Journal,
I compile a list of links of every live internet stream that the NFF College Football Broadcast schedule puts out
. But this week, you don't even need to go there, because everything you'll need, Patriot League, FCS, or FBS, I'll have right here.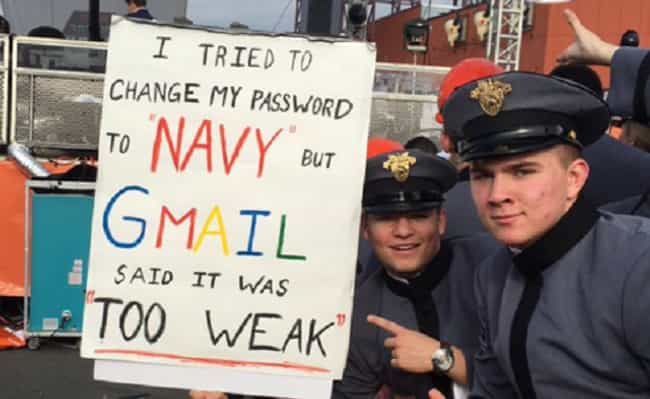 9:00 AM-Noon: College Gameday, ESPN, Live Stream on WatchESPN
ESPN College Football Gameday (sponsored by the Home Depot) is still the linchpin of all the day's college football coverage, hosted by
Lee Corso, Kirk Herbstreit,
Desmond Howard
, and others. What makes this week's Gameday so compelling to folks in this area is the fact that Penn State will be hosting Gameday, the signs, and the atmosphere that kicks off the official college football weekend. Though I am still a tad bit disappointed that I wasn't invited to discuss Lehigh's 106-0 win over Penn State back in 1889 (yes, this really did happen), there's still a decent chance that there's a Lehigh, Lafayette, or Patriot League shout-out on the program, so it's worth tuning in.
(Last week, Gameday was at James Madison, the No. 1 FCS team in the nation, as they were facing off against Villanova. It was a great success.)
This week sees three games that are extremely pertinent to the Patriot League title race. For the Mountain Hawks, or any Patriot League school at this point, the only way a team will be able to qualify for postseason play will be through the Patriot League's autobid. Lehigh (2-0) and Lafayette (2-0) are the only teams still undefeated in league play, so for all the other teams, a loss would be disastrous to their chances at the title.
In the world of the FCS, especially in the East, the most interesting game of the week is a battle of unbeaten Ivy League teams.
Dartmouth
and
Columbia
are both 5-0 and facing off to see which team has the inside track to the title. The Ivy League Champion (for some unjustifiable reason) does not choose to participate in the FCS playoffs, so this is the closest thing to an elite matchup that the Ivy League has.
Local FBS teams
Rutgers, UConn Temple,
and
Army
play early, while an interesting
UCF/Navy
matchup looms at 3:30 PM as well. On the polar opposite end of the spectrum, winless
Georgia Southern
takes on winless
UMass
in Amherst, in case you were wondering how both of these former I-AA National Champions are working out since they've gone to FBS.
In the evening, of course, is the matchup of the day in college football: Michigan at Penn State at 7:30 PM. And if you can't get to sleep after the Penn State game? That's when Colorado/Washington State comes on to help you slumber.
Saturday Games Of Note
Noon,
Colgate at Holy Cross,
Patriot League Network
2:00 PM,
Fordham at Georgetown,
Patriot League Network
3:30 PM,
Bucknell at Lafayette, Lafayette Sports Network,
Patriot League Network
Noon,
Tulsa at UConn, ESPNU,
WatchESPN
Noon,
Purdue at Rutgers, Big 10 Network,
BTN2GO
Noon,
Temple at Army, CBS Sports Network,
Live Stream
Noon,
St. Francis (PA) at Duquesne,
ESPN3
12:30 PM,
Columbia at Dartmouth, Eleven Sports,
Ivy League Digital Network
1:00 PM,
Yale at Penn, NBC Sports Philly,
Ivy League Digital Network
1:00 PM,
Liberty at Monmouth,
ESPN3
2:00 PM,
Youngstown State at Northern Iowa,
ESPN3
3:30 PM,
UCF at Navy, CBS Sports Network,
Live Stream
3:30 PM,
Western Illinois at North Dakota State,
ESPN3
3:30 PM,
James Madison at William and Mary,
CAA.tv
3:30 PM,
Richmond at Delaware,
College Sports Live
7:30 PM,
Michigan at Penn State, ABC,
ESPN3
10:45 PM,
Colorado at Washington State, ESPN,
WatchESPN