Villanova at Lehigh Game Breakdown and Fearless Prediction: Who Will Be Pennsylvania's FCS Champion?
One of my favorite stories of the early Lehigh football era was the idea that Lehigh, Lafayette and Penn in the late 1800s battled for the "Championship of Pennsylvania".
In 2017, it wouldn't be prudent to call a game versus Lehigh and Villanova the "Championship of Pennsylvania", thanks to the presence of Penn State, Pitt and Temple in the state.
In FCS though, Lehigh vs. Villanova, the only two STATS and Coach's Poll Top 25 teams that are based in Pennsylvania, it could certainly be spun in that way.
Villanova, at No. 9/10, travels to Lehigh, No. 17/17, to determine who is the FCS Champion of Pennsylvania.
I like it.
I know it's a time to be discussing the narratives of Villanova and Lehigh football, but occasionally narratives diverge and go in an unexpected direction.
Such was the case with legendary head basketball coach
Rollie Massimino,
who
died at the age of 82
and was a basketball lifer if there ever was one.
To me, Massimino was Villanova's bridge. When he joined the Wildcats in March of 1973, back when Villanova was a power independent in basketball, the Wildcats were a national presence in basketball before college basketball was really college basketball. He would be head coach as Villanova helped form the Eastern Eight with Penn State, Pitt and UMass, and he would be head coach when the Big East was formed, which helped men's basketball become the collegiate juggernaut it is today. He bridged Villanova from its roots as a good basketball program with both legs in Philly to something more of a national basketball brand, recognizable across the country, on TV sets in all 50 states.
It seems simplistic to say so, but Rollie loved to coach. He literally could not stay away from it, choosing to continue to coach a program he helped found, Keiser, a NAIA school in Florida. At 81, far from the spotlight he commanded in 1985 when his Wildcats shocked the world and upset Georgetown, he was coaching.
Rollie left a complicated legacy, helping dismantle the Big 5 legacy that so many in Philly hoops loved, but Massimino must have thought was holding Villanova back. He'd leave for UNLV, but would be dismissed following financial scandal. But through it all he loved coaching. In heaven, he'll be coaching a pickup team, I'm sure of it. RIP.
Massimino's death evokes a lost era of Villanova athletics that sadly has taken some of the spotlight away from this weekend's Top 25 battle at Murray Goodman. Fortunately, however, it hasn't taken it away entirely.
Breaking Down Villanova
Offense
Much of Villanova's energy this offseason in the football realm has been spent selling the fact that new head coach
Mark Ferrante
is just a seamless baton passing from longtime head coach and Wildcat program builder
Andy Talley
.
It's probably not all fake news, but certainly out of the gate, not much should change on what Villanova does offensively.
Talley survived so long as Villanova's head coach precisely because he fostered a culture of getting tremendous athletes, and later figure out how to best use their talents. The success of
WR Matt Szczur
, now an outfielder for the San Diego Padres, epitomized this - too small to be an FCS QB but a spectacular athletic talent, Talley did everything with him - rush, receive, line him up everywhere - and he was a very big reason how Talley won his NCAA FCS National Championship.
Similarly, Talley has developed great athletes at quarterback that you might not normally expect to be great FCS quarterbacks. He has embraced mobility and rushing ability - and flexibility, too.
QB Zach Bednarczyk
Take the variety of games from
junior QB Zach Bednarczyk
last season.
Against Lehigh, he was 6-13 passing, but ran for 92 yards, providing a potent read-option punch with
RB Javon White
.
Against South Dakota State in the FCS playoffs, however, the Wallington, New Jersey native went 20-36 passing for 226 yards 1 TD and 0 interceptions.
Part of this can be chalked up to "consistency", which was lacking at time last season for Villanova, especially on offense. The South Dakota State loss stung in particular.
"It's frustrating,"
said Bednarczyk
. "We had the opportunity at the end of the South Dakota State game to go down the field and potentially win it. But we couldn't do it."
From a Lehigh perspective, however, Villanova has the flexibility to either go with a pass-happy offense with Bednarczyk putting the ball up 30 times, or a rush-heavy attack that only uses the pass to keep the defense off balance. He's a guy that can beat you with both his feet and his arm.
If Bednarczyk can't go for whatever reason, it's worthy of note that redshirt
freshman QB Jack Schetelich
, a guy with no game action to his name, is behind him on the depth chart.
Historically, Villanova has supplemented their running game with a stable of backs. This season,
junior RB Aaron Forbes
will take over primary rushing duties (799 yards rushing, 8 rushing TD), with
senior RB Matt Gudzak
(458 all-purpose yards), a late developer last season that spurred Villanova's playoff drive, joingin him. With "versatility" being the operative word, expect Forbes ad Gudzak to line up all over the place and either be a part of a rush-option attack or get open to catch passes.
Over the years, Villanova has had a scary deep threat that needs to be addressed. Last season, however, Talley went away from that and had an extremely balanced receiving attack that didn't favor any one go-to receiver.
TE Ryan Bell
Probably the best Villanova receiver last year was 6'3, 230 lb
senior TE Ryan Bell
who notched 434 yards and 7 TDs. Last season against Lehigh, he was largely unnoticed by Bednarczyk, but that may have been because Villanova was so effective rushing the ball, running for 396 yards and 4 touchdowns.
Most of the non-tight end receptions for Villanova came out of the slot, where 5'7, 155 lb
junior WR Jarrett McClendon
and 5'9, 185 lb
senior WR Taurus Phillips
combined for more than 800 yards receiving and 4 TDs. From the slot, Villanova is known for doing reverses and wideout rushes, so that's an added element from the receiving corps that Lehigh will need to guard against.
Junior WR Alex Padovani
and
sophomore WR Changa Hodge
will line up on the outside, looking to establish themselves as a go-to receiver. Both had some good moments last year, but lacked consistency over the course of the season. Another player that might get an opportunity to take over as go-to receiver is
sophomore WR Brandon Chadbourn
, who is the older brother of Lehigh
freshman RB Evan Chadbourn
. Outside of the slot, Brandon actually led the outside receivers in receiving yards with 160.
Team captain
senior C Matt Donoghue
anchors an offensive line that will be a combination of experience and youth. You can expect Villanova to do a lot of running to the left side with 6'4, 335 lb junior OL Ethan Greenridge paving the way - he'll be a great test on how improved Lehigh's defensive line will be.
Defense
Villanova plays a 3-3-5 defense and has run one for yeara - a squad that forces turnovers, and uses a heavily talented (and big) defensive line to slow down the run and let speedy linebackers and defensive backs make big plays.
The Wildcats waved goodbye to two NFL-caliber players in
DE Tapoh Kpassagnon
and
LB Austin Calitro
, but welcome back plenty of talent, including another potential NFL player, to keep the Wildcats winning football games.
DB Rob Rolle (Tom Gralish/Philly.com)
The class of the unit, and the guy who's getting most of the preseason accolades, is
senior FS Rob Rolle
, in many ways the perfect sort of defensive back to play the rover or free safety position.
"He probably has the best ball skills of the guys in the backfield,'' Ferrante said. "He's a really good natural athlete. … He's the quarterback of the defensive secondary. He makes all the calls back there, sets the other guys up.''
The presason CAA player of the year, "Quaddy" was
profiled by Philly.com
about last season's seven-interception, breakout year that may have NFL scouts making a trip to Bethlehem this weekend.
"I'm just a playmaker,'' Rolle said. "I'm out there just trying to change the outcome of the game. By my nature and the stature of my body, I'm not coming out there headhunting. I'm always trying to get around the ball and change the outcome of the game.''
Lehigh's mission on Saturday will to keep the ball
away
from Rolle. Unfortunately, that might be easier said than done: Villanova also boasts a veteran, senior-laden secondary that is loaded with great athletes:
senior CB Malik Reeves, senior CB Trey Johnson
, and
senior ROV Rassan Stewart
. 6'3
sophomore SS Julian Stewart
is the only real newcomer in the secondary after shining in special teams last season - he blocked a kick versus Lafayette.
Nova LB Ed Shockley (No. 33)
Villanova's front six loses some big-time names from last year's defense, but also has some strong players returning, like
junior DT Bryan White, junior LB Jeff Steeb
and
senior LB Ed Shockley
.
Steeb and Shockley tied Calitro for the team lead in tackes (86) and combined for an eye-popping 19 tackles for loss last year, so these guys are all-CAA talents to go with White, who added 5 tackles for loss as well from the middle. They'll be looking to pick up where they left off, though it's s bit of a question if they will continue to be as effective without Kpassagnon terrorizing the offense pass rushing.
The questions for the Wildcats on defense center on the relative newcomers,
sophomore DE Aaron Seigle, sophomore DE Jafonta Johnson,
and
sophomore LB Drew Wiley
, and how they fill in for the NFL caliber guys they are replacing. Johnson
played 13 games a year ago
, however.
Special Teams
Junior PK Gerard Smith
was 5/7 in field goals last season, but nailed two field goals of more than 40 yards, including a 43 yarder. He was 36/40 in extra points.
Senior P John Hinchen
averaged 41.5 yards per punt last season and got off a 71 yard punt as well.
Senoir WR Rob Rolle
is listed atop the depth chart at kick returner, undoubtedly showcasing that ability for NFL scouts, while speedy
senior WR Taurus Phillips
will return punts. Special teams on Saturday will be a fascinating watch for both sides, as Rolle, Phillips,
senior WR Troy Pelletier
and
senior WR Gatlin Casey
could all be returning kicks - and all four have a shot at NFL camps next year.
LFN's Keys to the Game
1. Wearing Down Villanova's D Line.
So much has been made of Lehigh's passing attack this offseason that, at times, Mountain Hawk fans forget that they have a stable of running backs as well. If I were making a gameplan, I'd rotate
junior RB Dominick Bragalone, junior RB Micco Brisker,
and
senior RB Nana Amankwah-Ayeh
early and often to wear down the defense, especially in the early going. Some early, hard-fought 1st downs could pay dividends later in the afternoon.
2. Special Teams Contain.
I think this weekend's game might come down to special teams play, where there is an interesting view of new, young special teams unit players and veteran, speedy returners on both sides. If I'm a special teamer on Lehigh suiting up for the first time, I'd embrace the challenge, and win this game by avoiding the obvious penalties and effectively containing Villanova's formidable return guys. I honestly think that will be the difference.
3. Under Two Hundred.
Last year, Villanova gained almost 400 yards rushing on the Mountain Hawk offense, something that is untenable to me if Lehigh is to win this weekend. If Lehigh's new front six can hold Villanova to under 200 yards rushing, I really like the Mountain Hawk's chances of victory. Can they do it?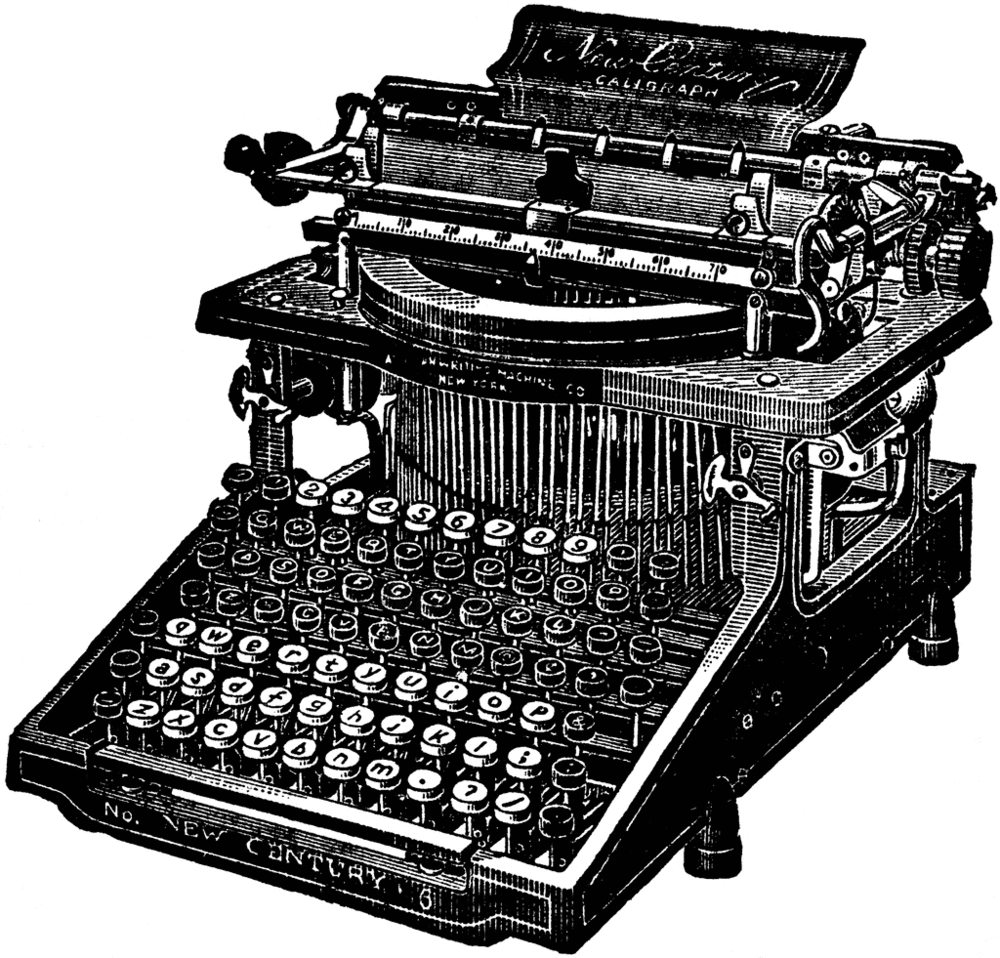 "Press Rivalry"
Fearless Prediction
It's not a "championship" - officially, anyway. But this season opener has a championship feel to it - whether it's the FCS championship of Pennsylvania, the CAA vs. Patriot League challenge championship, the Philly press vs. the Valley press or however you want to frame it, it's a big game between ranked opponents, and there's a championship buzz in the air.
The issue for Lehigh is that the unquestioned strength of the Wildcats (secondary) plays into the unquestioned strength of the Mountain Hawks (passing game). It looks a bit uncomfortably like the same sort of matchup that concluded last season for Lehigh, the first-round playoff loss to New Hampshire.
But Villanova's offense struggled last season for consistency, too - and in many ways they are trying to erase last season's tough FCS playoff loss to South Dakota State in Brookings, where they only scored one touchdown. So the Wildcats have been trying to fix their playoff weaknesses too.
If Lehigh's passing game can break down Villanova's secondary, the Mountain Hawks will win. But if Villanova's offense explodes for four or five touchdowns, the Wildcats will win. My thought is that reality will fall somewhere in the middle - and a big special teams play, one way or another, will swing the difference one way or another. At home, I think Lehigh is up to the challenge.
Lehigh 31, Villanova 28