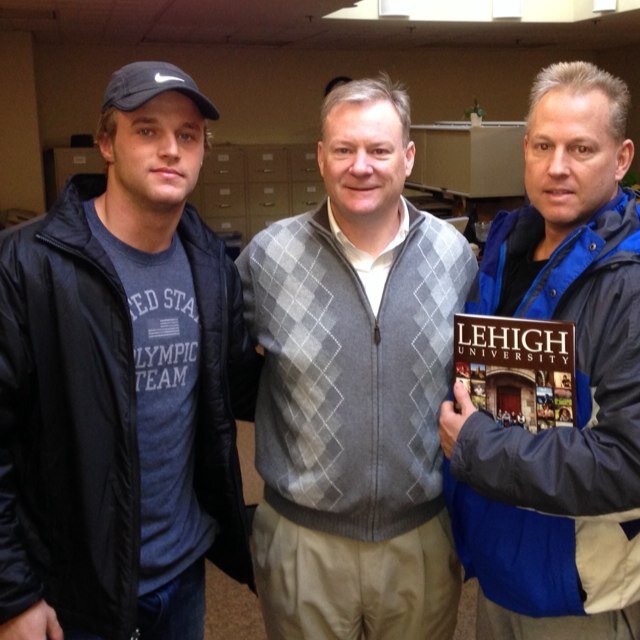 Brandon Yosha
RB/Slot Receiver
Cathedral HS, Carmel, Indiana (U. of Miami)
6'0, 188 lbs
3 years of eligibility remaining
From his
NCSA profile
:
In the process of transferring schools. Played my first season of college football at the University of Miami. Lettered as a true freshmen. Traveled every game. Named Academic ACC honor roll team as well. Was granted full release by UM after training camp this year with restriction to ACC teams only. Healthy, hungry, and ready to find a new program and enroll this Spring. NCAA rules will allow me to transfer into any school and play next season as long as it's not an ACC school with 3 years eligibility remaining.
For Lehigh fans, the exciting part about this former Hurricane preferred walk-on is that he's able to enroll this Spring, which means he'll be able to participate in spring drills, allowing the Mountain Hawk faithful to get a glimpse of what he can do.
As a junior at Cathedral High School close to Indianapolis, he suffered a season-ending injury, but before that injury he was rated by Rivals.Com as the seventh-best running back prospect in the nation.
Yosha, in fact, had two serious injuries in high school, a torn ACL in his left knee and an ACL and MCL in his right knee - he called it a "
total knee reconstruction
" in a recent radio interview - but he was able to come all the way back from those injuries to get on the field at the U.
"I have to do more stretching than an ordinary athlete does," he said, "because I've had those injuries, but that's not going to slow me down."
As a true freshman (and preferred walk-on), Yosha got into a game late against Kansas State in 2012 and got his first Division I rushing yardage. Additionally, he didn't only letter as a freshman, he played on special teams and registered a tackle on special teams as well.
From his radio interview, it was stated that he was the first true freshman walk-on to play for the U in any capacity, additionally being the first player of head coach
Al Golden
to make the travel team as a preferred walk-on. "My family was very proud of me that I didn't give up," he said in the interview.
But it seemed pretty clear that with
RB Duke Johnson
and
RB Dallas Crawford
ahead of him at Miami, Yosha wasn't going to get the same opportunity he would at Lehigh, where he'll have a real chance to step in and compete to be the No. 1 back for the Mountain Hawks.
He had a Rudy-like story for the Hurricanes, but he shouldn't be a Rudy-like player for Lehigh.